OUR TEAM
Brenda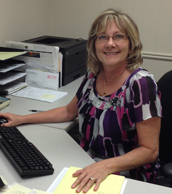 Brenda Martin is a co-founder and partner of VB Group Inc. the parent company for College Logo Stuff. After a successful 8 year career in the real estate industry, she and her partners started the company in 1997. Brenda is primarily responsible for administration, accounting and oversight of our website. She is extremely focused on our online success. If you call and talk with Brenda you will notice immediately her love of the business, desire to please 100% of our customers and her wonderful attitude.
David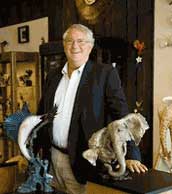 Dave Anderson is also a co-founder and partner of VB Group, Inc. After graduating from Albion College and pursuing both a law degree and MBA, he had an extensive career in the real estate, executive search and hospitality industries. He was instrumental in the start up of College Logo Stuff with the website in 2011. Today he manages finance and marketing.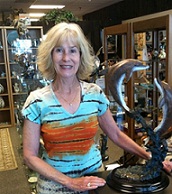 Susie Anderson, a graduate of the University of Florida, is also a co-founder and partner of VB Group, Inc. She took six years off to teach and administrate at a private middle school. She now works with customers as our go-to problem solver. She handles all returns, processes orders and maintains our relationships with vendors and artists.
Tim Penney is our team leader for College Logo Stuff and handles all of the shipping and new product development. He also processes orders, handles customer service issues. Tim has previously managed a home furnishings retail store, and managed the shipping department for an online ebay store. Tim and his wife Carrie enjoy going to the Tampa Bay Rays and Lightning hockey games and spending time with their family and close friends.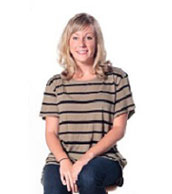 Elise Anderson is our social media and copy guru. She handles our Facebook, Twitter, Instagram and Tumbler communications as well as helping with the writing of item copy. Elise graduated from Davidson College with a degree in English, with a concentration in International Studies and French, and is in her third yeat in Gainesville, Florida, attending the University of Florida Graduate School in Poetry and Writing pursuing her MFA.
OUR HISTORY
Although we have grown a lot since our inception in 1998, VB Group, Inc., Wildlife Wonders and College Logo Stuff still take pride in being a family owned and operated company. We are gratified and blessed by our successes and are personally involved in all of the day to day operations.

During our entire history our mission statement and business focus has been tri-fold. It provides the motivation for us to attain and maintain the number one marketing and sales position in our niche of flora and fauna fine gifts and home decor.

First and foremost we Focus on the Customer. We treat every online patron as though they just walked into our bricks and mortar gallery. Our website is friendly, informative and easy to navigate. Telephone access is clearly listed on every page. We frequently provide updates, timely shipping data, after delivery rating requests and constantly address customer satisfaction concerns. We speak personally with approximately 40% of our internet based customers and have become personal friends with many of them from all over the world.

Secondly we Focus on our Products. We present only the finest quality products that have been curated from around the country, which we unconditionally back with a guarantee.

And finally, we Focus on Vendor Relationships. A solid business relationship with the artists, craftspeople and vendors with whom we do business, and without whom we would not be able to enjoy our days, is fundamental to our success. This relationship goes way beyond simple financial concerns, as it includes mutual business forecasting, new product development and constant communication.